Préférences en matière de cookies
Ce site web utilise des cookies, qui sont nécessaires pour le fonctionnement technique du site web et qui sont toujours paramétrés. Les autres cookies, qui sont destinés à accroître le confort d'utilisation de ce site web, à des fins de marketing direct ou pour faciliter l'interaction avec d'autres sites web et réseaux sociaux, ne sont définis qu'avec votre consentement.
Ces cookies sont nécessaires aux fonctions de base de la boutique.
Autoriser tous les cookies
Mise en cache spécifique au client
Préférences en matière de cookies
Ces cookies sont utilisés pour rendre l'expérience d'achat encore plus attrayante, par exemple pour la reconnaissance du visiteur.
Appareil de suivi utilisé
CorelDRAW Technical Suite 2020
inkl. MwSt. plus frais d'expédition
Numéro d'article :

241820789

N ° de fabricant:

ESDCDTS2020ML

Durée:

Illimité valide

Langue(s):

DE, EN, FR

Zones Pays:

À l'échelle mondiale
Support de données vers votre logiciel
New CorelDRAW Technical Suite 2020 Software for technical illustration and drawing creation...
plus
Informations sur les produits "CorelDRAW Technical Suite 2020"
New

CorelDRAW Technical Suite 2020
Software for technical illustration and drawing creation
Holistic software package with professional applications
Conformity with the latest standards and comprehensive file compatibility
Comprehensive program package with 9 applications (This is included)

Collaboration

with customers and colleagues (only with subscription)
Precise thinking. Superbly done.
In a world where every detail counts, CorelDRAW® Technical Suite 2020 connects all aspects of visual communication - from project creation to team-based review and output.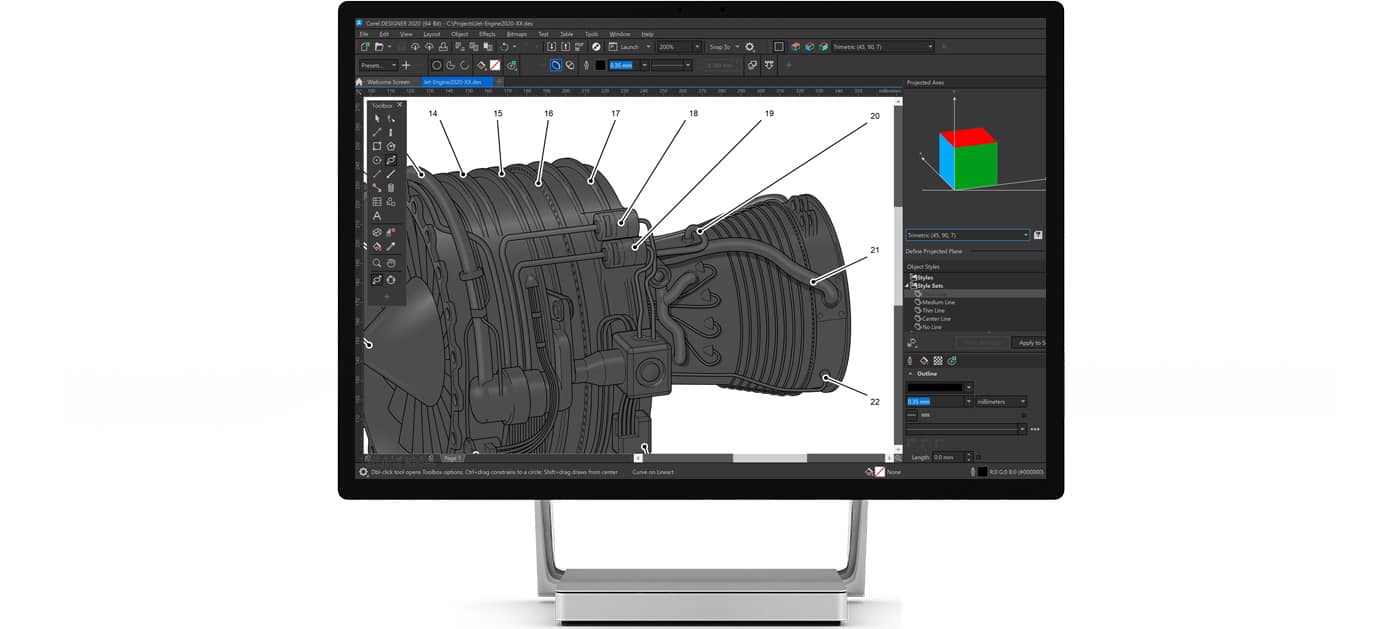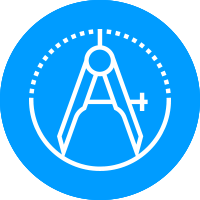 Accurate
A variety of precise illustration and design tools enable you to create detailed technical documentation according to common industry standards.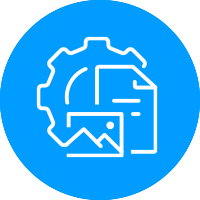 Productive
Benefit from a seamless workflow: from processing 2D and 3D files, photos and documents to collaborating on technical communications and their production and publication.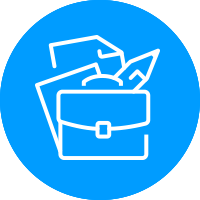 Comprehensive
The professional design applications of this complete package cover all requirements for the creation of technical documentation, coordination and publication of detailed illustrations.
A collection of versatile design and drawing applications
Powerful tools for technical design and technical illustration that help you achieve precise results.
A complete graphic design program for illustration, page layout and much more, with which you can realize any project.
Corel PHOTO-PAINT™ 2020

Image Editing & Digital Painting
Make the most of your photos with the powerful photo editing features in Corel PHOTO-PAINT 2020. Enjoy an integrated workflow with Corel DESIGNER and CorelDRAW.
XVL Studio Corel Edition

3D conversion and sharing
Extend the information content of your technical projects by using 3D views and models in your illustrations.
CorelDRAW.app™

Web application for vector illustration
Use CorelDRAW.app
to get feedback from customers
or access your work when you're away from your computer.
Corel Font Manager™ 2020

Font Search and Management
Organize and manage your fonts with the simple, yet intuitive features of Corel Font Manager 2020 - use your favorite fonts without having to install them.
AfterShot™ 3 HDR

RAW image editor
Make professional corrections and enhancements to RAW or JPEG photos and create HDR images with AfterShot 3 HDR. (Available in English, German and Japanese)
This is why you should choose CorelDRAW Technical Suite
Complete program package for visual technical communication
From accurate technical illustrations with Corel DESIGNER to comprehensive marketing communications with CorelDRAW®, you can create anything from a single image to a full-blown document. Corel PHOTO-PAINT is included for editing the photos in your documentation, and CAPTURE lets you easily capture screenshots. CorelDRAW.app is a browser-based application that greatly simplifies approval and coordination processes and integrates everyone involved in the process, even without software installation.
Tools for graphically rich technical designs
Powerful tools developed specifically for illustration and design ensure the highest precision and speed when creating axonometric drawings, detailed annotations and advanced dimensioning. You can increase the level of detail in your technical illustrations using projected shape tools - such as thread, hole, cylinder, and prism tools.
Conformity with the latest standards
Support for technical publication standards ensures conformity with various standardized systems. Reach a global audience with support for translation management systems (TMS), publish S1000D (including Issue 5.0) or ATA iSpec 2200 compliant IETPs, and realize technical projects with 3D PDF and PDF/A support.
Reuse critical resources
With the integrated add-on module XVL Studio Corel Edition you can reuse 3D models. The optionally available add-on module XVL Studio 3D CAD Corel Edition also supports extended 3D CAD assembly formats. Using 3D visualization options, 3D models can be inserted as linked or embedded objects in Corel DESIGNER files.
Tools for high-impact visual communication
From manufacturing and development to architecture and high-tech, time-saving new illustration features and innovative tools enable a new level of productivity.
The new features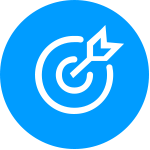 Precise
Productive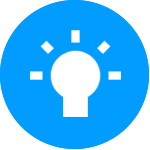 Innovative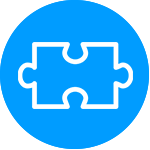 Compatible
The new features
NEW IN 2020
Seamless review, commenting and collaboration
New intelligent tools simplify collaboration on technical designs with customers and colleagues.
Share your concepts with everyone involved and invite them to add their comments and remarks directly to the CorelDRAW file via CorelDRAW.app.
It's never been easier to make the design customizations you want.
Improved style workflow
Working with lines, atriums and styles is much more productive.
Automatically adjust the line widths of curves, rectangles, ellipses, and more with the time-saving Draw mode for different line widths.

And when adding halos to lines, you can now lock the ratio of outline width to halo width, allowing seamless scaling.
Improved label handling
Numerous optimizations simplify the communication of information on specific areas of a technical drawing or illustration.
The new tool for labels without a label line allows you to add labels that do not require a guide line to create a distance from the part.
Automatically apply hotspots and object information when creating labels to save time and apply labels to nested groups.
Take advantage of a new way to attach object information to symbols.
Time-saving new features and faster performance
With the suite's noticeably faster applications and versatile tools, you'll work much more efficiently.
With the new wrapping feature in Corel DESIGNER 2020, you can quickly and easily wrap an object around a cylinder, such as a label around a bottle.
You can process images at top speed using AI-supported image enlargement and JPEG artifact removal.
Intelligent, machine-learning algorithms ensure the best results when vectorizing bitmaps.
Improved 3D conversion and reuse with XVL Studio Corel Edition
Technical illustrators who use 3D designs from existing sources will benefit from a number of enhancements in XVL Studio Corel Edition
These include simplified object structure for imported 3D views in Corel DESIGNER.
Or searching metadata of assemblies, parts, dimensions and annotations corresponding to Corel DESIGNER illustrations in the Corel DESIGNER Object Data window.
An improved snapshot workflow allows you to link parts and annotations to specific snapshots and send multiple snapshots at once instead of repeating the process.
Features that use artificial intelligence
The new image enlargement function and removal of JPEG artifacts rely on artificial intelligence, as does the optimized PowerTRACE for vectorizing bitmaps.
Powerful tools for visual communication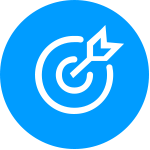 Precise
Tools for axonometric drawings

Isometric or other parallel projected illustrations for assembly and maintenance instructions can be created on projected surfaces. Project existing flat objects onto the desired surface instead of calculating everything manually.


Advanced dimensioning tools

With the dimensioning tools, dimensions no longer need to be drawn and projected in several steps. Display accurate measurements in blueprints, etc. Add context to dimensions and note lines with projected arrows.
Tools for axonometric drawings

Isometric or other parallel projected illustrations for assembly and maintenance instructions can be created on projected surfaces. Project existing flat objects onto the desired surface instead of calculating everything manually.


Advanced dimensioning tools

With the dimensioning tools, dimensions no longer need to be drawn and projected in several steps. Display accurate measurements in blueprints, etc. Add context to dimensions and note lines with projected arrows.
Streamline caption creation

Labels based on object metadata are dynamically updated and changed. You always have an overview of all important design details. Fixed labels remain linked to the source objects when they are changed. New labels without a reference line are ideal when a label does not require a leader line.

Drawing scale control

Use the drawing scale controls to create illustrations and diagrams to scale. View the current drawing scale, switch to another preset, or set a custom scale. Corel DESIGNER maintains the drawing scale when importing a vector illustration from a 3D model view. This allows you to place imported views to scale.
Productive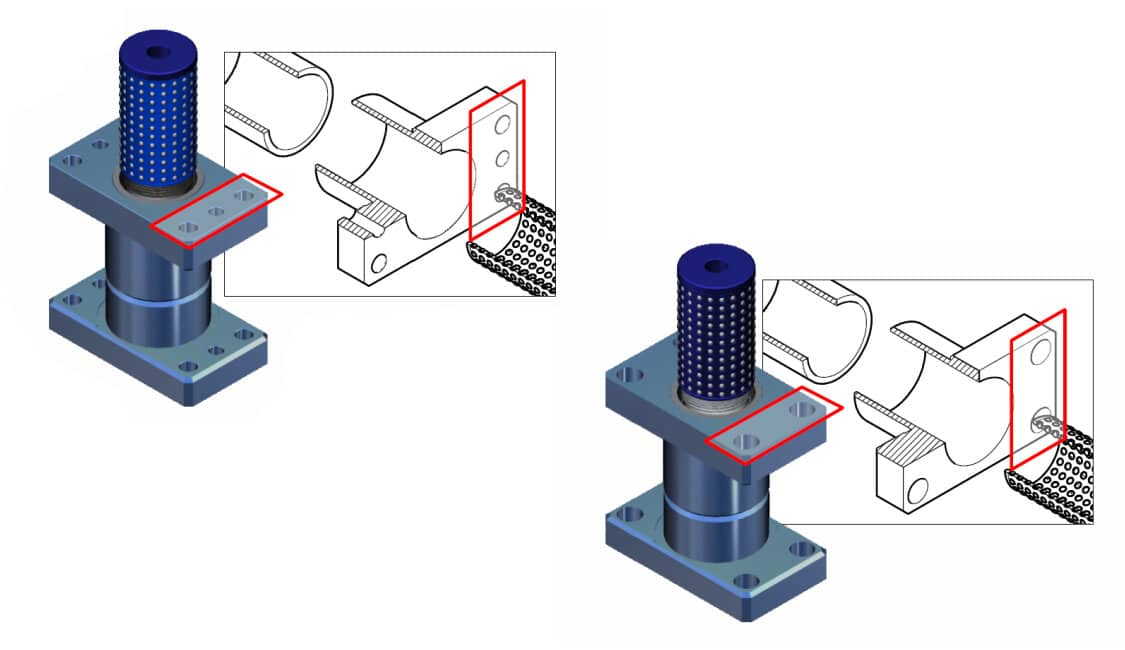 OPTIONAL: Functions for further use of 3D CAD data

The optional XVL Studio 3D CAD add-on also provides animation tools and allows you to work with 3D CAD design files. XVL Studio 3D CAD Corel Edition supports native 3D CAD file formats, ensuring support for assemblies and parts from 3D CAD systems.

OPTIONAL: Automatic illustration update using 3D CAD source data and 3D publishing

The enhanced add-on XVL Studio 3D CAD allows you to update illustrations based on 3D CAD sources using the 'auto-detect and update' tool when changes are made to the underlying design data. You can also publish your document as a 3D PDF or XVL file format for sharing on the web or mobile devices.
Hotspot functions

The labeling tool in Corel DESIGNER allows you to add interactive features to the labeling forms in technical publications. Save time by automatically applying hotspots and object information when creating labels. Labels can also be applied to nested groups.

Object styles and presets

Use object styles, color styles and color harmonies to unify the look, style and layout of your design projects. Use pre-installed style groups that conform to the S1000D specification for technical illustration. In addition, shortcut keys can be used to speed up the workflow.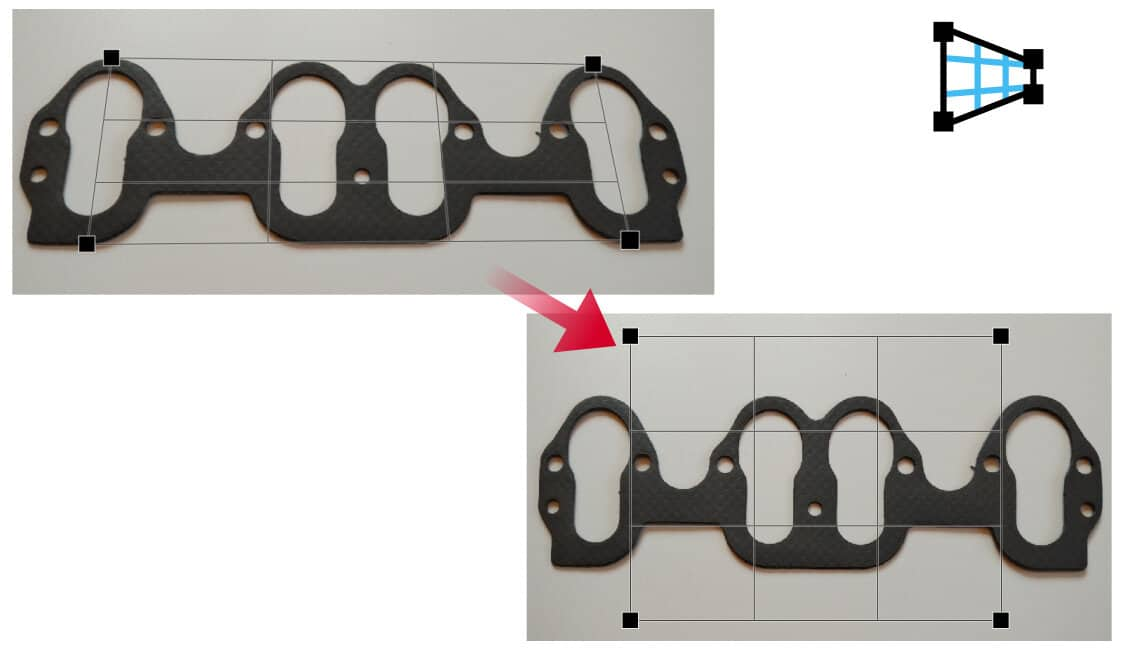 Formula Editor

You can insert mathematical and scientific formulas into drawings, display them and change them if necessary. You can open or import existing formulas from older CorelDRAW documents for later use in Corel DESIGNER formulas.

Interactively straighten and adjust photos.

Rotate crooked photos by aligning an alignment line with an element in the photo or by specifying an appropriate rotation angle. Adjust the perspective of buildings, landmarks, or objects in your photos using the interactive Perspective Corrector tool.

Wrap objects around cylinders

With the new wrapping function, an object can be wrapped quickly and easily around a cylinder or ellipse, such as a label around a bottle.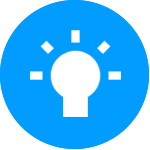 Innovative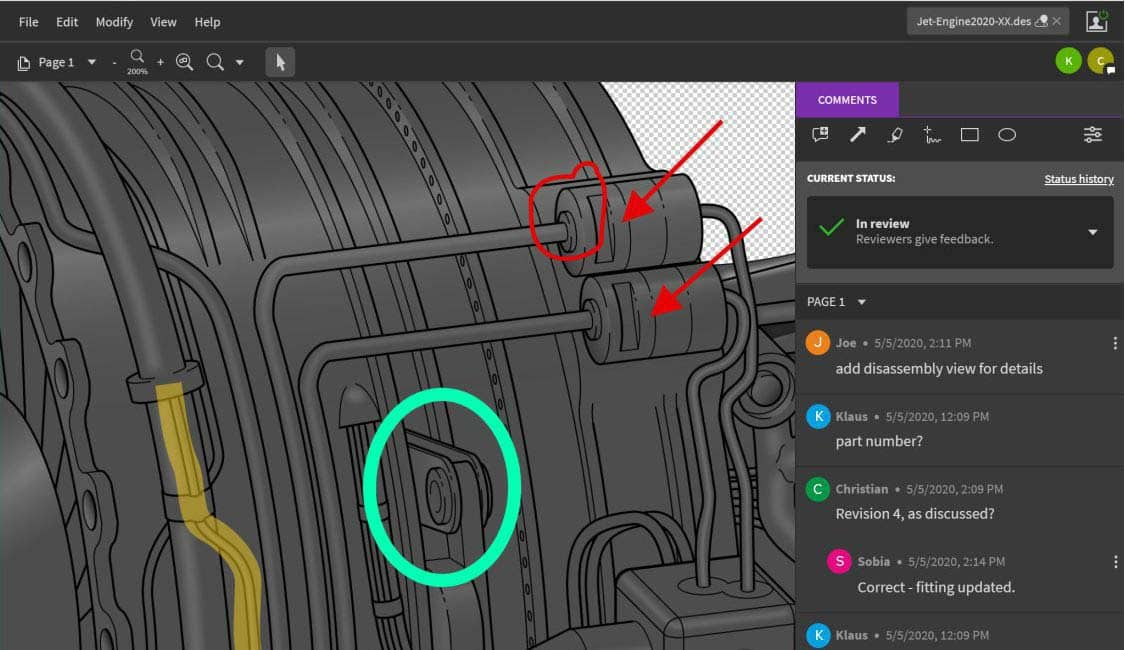 Team-based coordination and approval

Use CorelDRAW.app to share .DES and .CDR files and get real-time feedback from all project participants. Streamline the review process and invite clients or colleagues to add their feedback directly to your work file.

Add comments and annotations

The new 'Comments' docking window, which can be used to display, answer and clarify feedback, ensures that all participants are always at the same level of knowledge. Easily add detailed comments, markups and annotations to a document.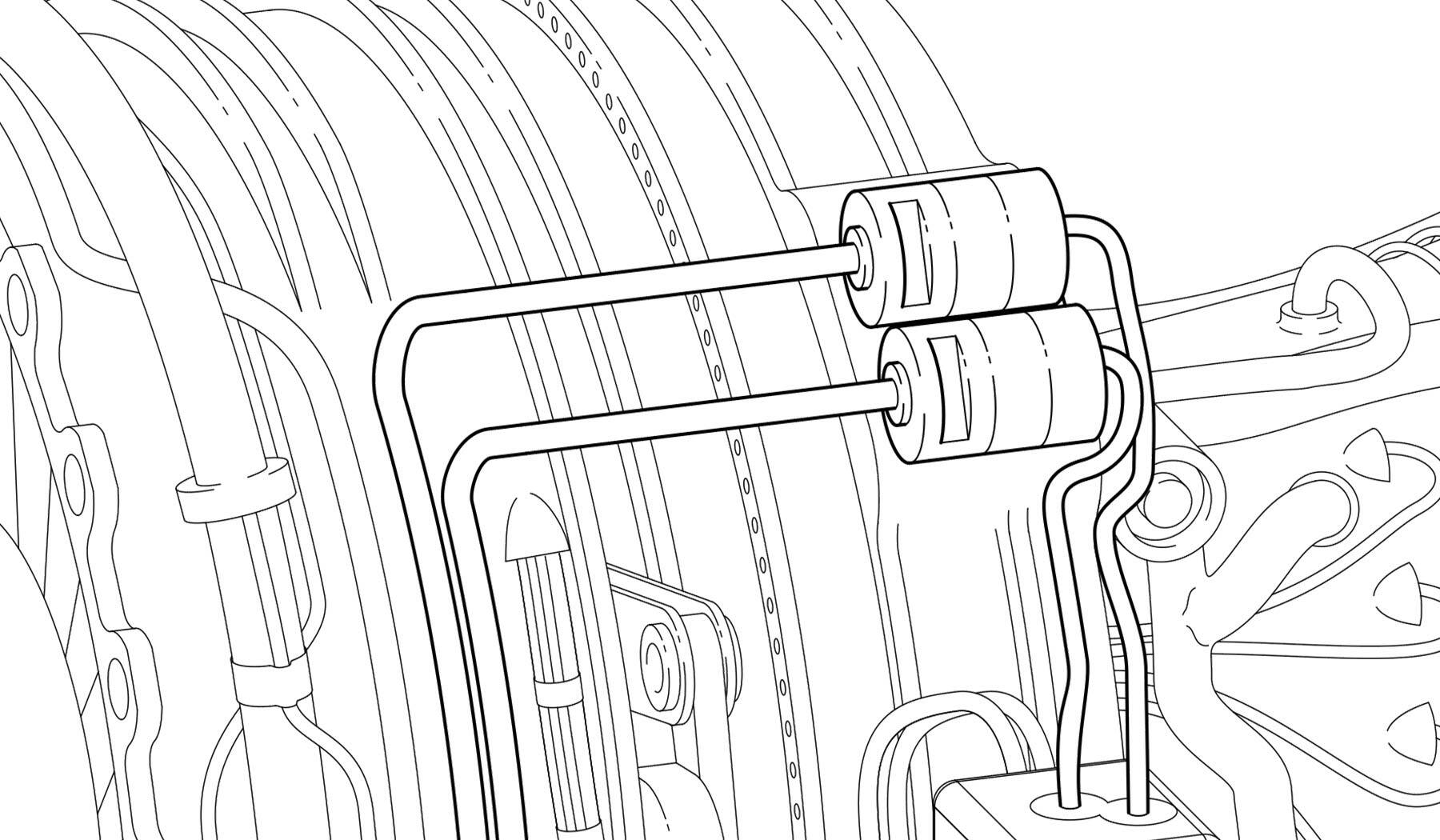 Draw mode for different stroke widths

Quickly add depth to an isometric drawing with the time-saving Draw mode for different line widths. Apply two different line widths simultaneously and invert them with a single click.

Scaling of halos and outlines

When adding atriums, you can now lock the ratio between outline width and atrium width so that they can be scaled seamlessly.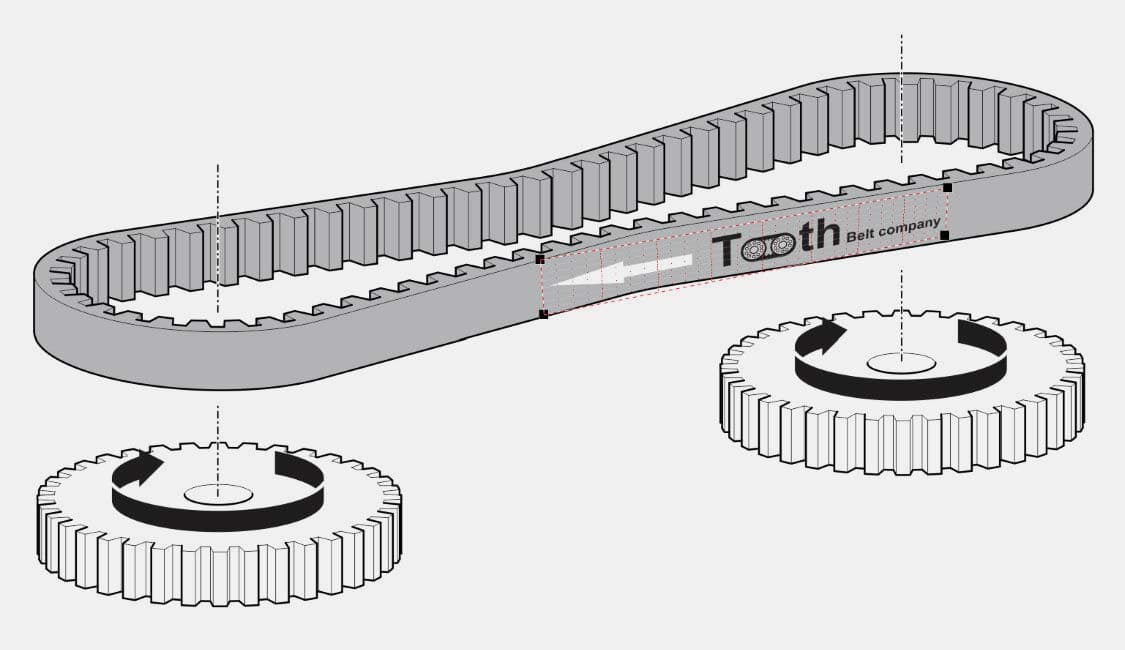 Adding a perspective effect

Quickly create the illusion of distance and depth by assigning perspective to bitmaps and vector objects directly in the drawing window. This tool is ideal for presenting technical illustrations and graphics in real-world scenarios.

Apply envelopes to bitmaps

Deform bitmaps interactively. Place the bitmaps in a shell and then move the nodes of the shell. Quickly and seamlessly incorporate bitmaps into illustrations using envelope presets or custom envelopes.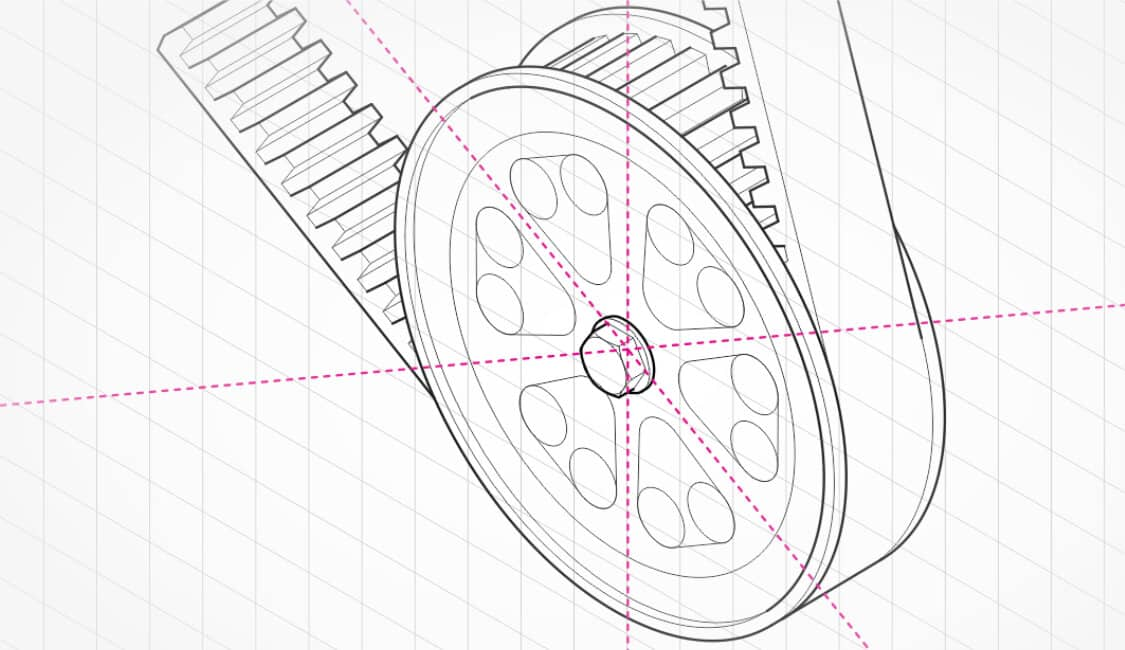 GPU-accelerated vector previews

Complex vector shapes can be repositioned and edited without straining system resources. Using the graphics processing unit (GPU) can help speed up the display and editing of graphics in Corel DESIGNER, CorelDRAW, and Corel PHOTO-PAINT on certain computers.

Symmetry drawing mode

Create various symmetrical designs in real time: from simple objects to complex effects. Automating this otherwise time-consuming process allows you to work much faster.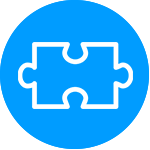 Compatible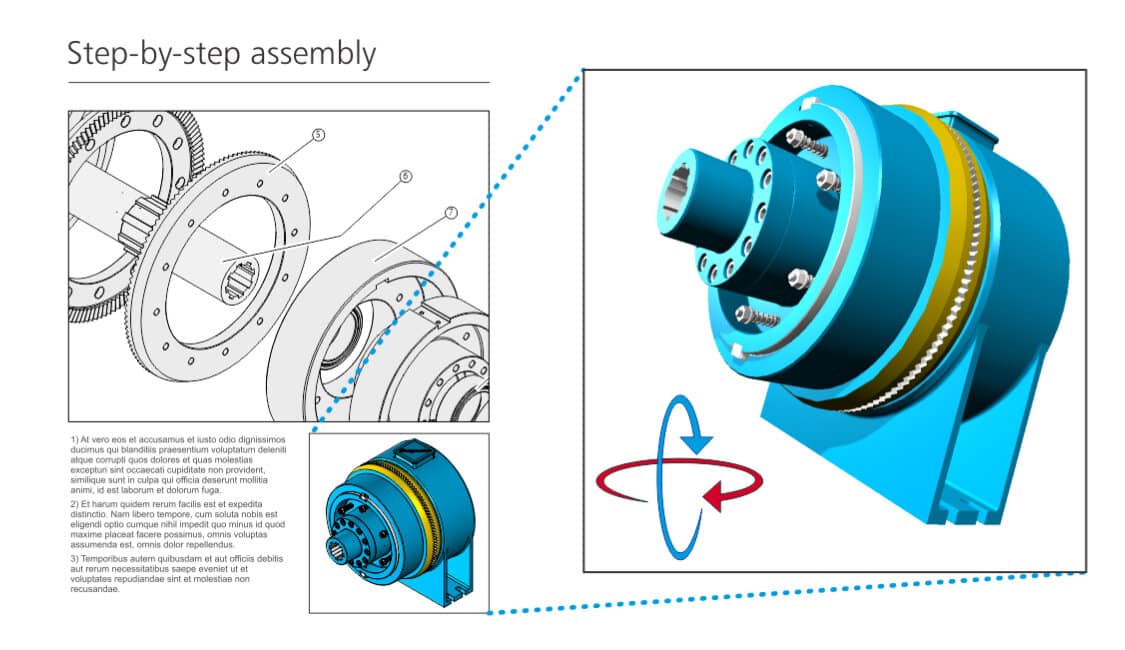 Publication of 3D PDF files

Publication as a 3D PDF file allows 3D content to be displayed interactively together with other visual and text elements. With Corel DESIGNER, files can be exported as 3D PDFs to create documents that contain text, graphics and embedded 3D elements for cross-media publishing. 3D PDF files can be viewed with free PDF readers.

Advanced automation functions

Create macros and add-on modules with Microsoft Visual Studio Tools for Applications (VSTA) and Visual Basic for Applications (VBA). Developers can use the advanced automation interface to create utilities and macros that interact with the drawing page and extend the product applications.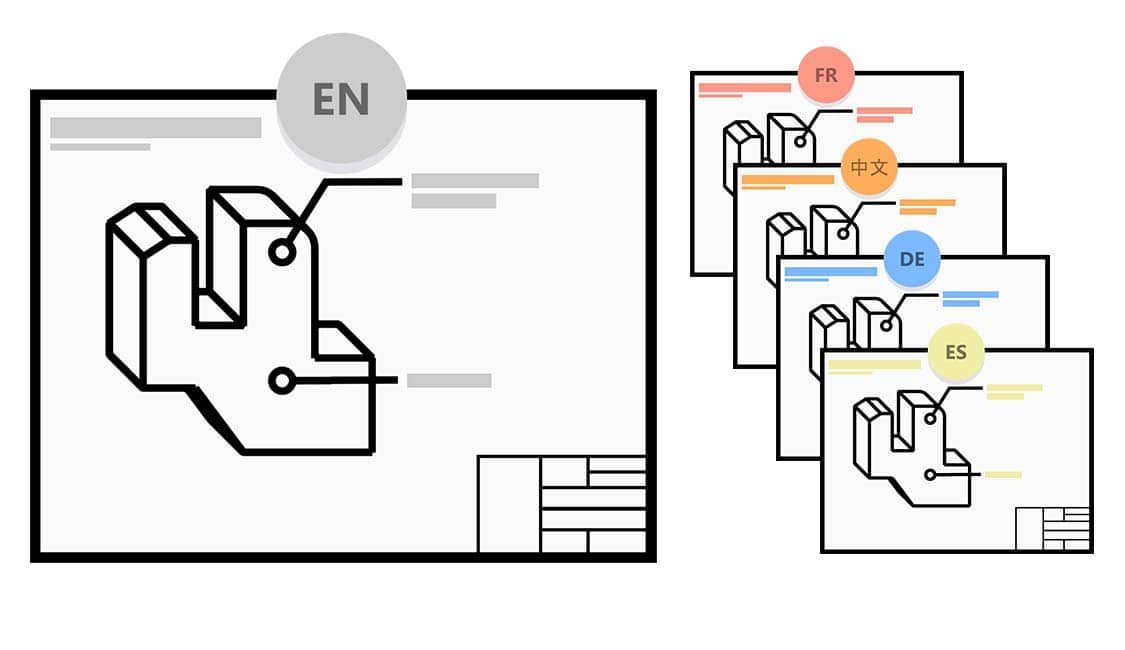 Integration with SharePoint CMS

Customers with a CorelDRAW Technical Suite 2020 Enterprise license will enjoy additional benefits for collaboration and file sharing through the enhanced connectivity of Corel DESIGNER and CorelDRAW with Microsoft SharePoint sites. You get the ability to access your organization's document management system (DMS) directly from these applications.

Translation Management System (TMS) workflow

Create illustrations that contain descriptive text, output the text directly to a translation management system (TMS), and then process the translations in Corel DESIGNER to create global technical publications.
Extensive file compatibility
Compatibility with over 100 data file formats allows you to publish, share and output technical documents that meet technical publishing standards. Use cross-media publishing and distribution capabilities - including CGM, WebCGM (including S1000D 5.0), SVG, and PDF - to deliver files in a readable format.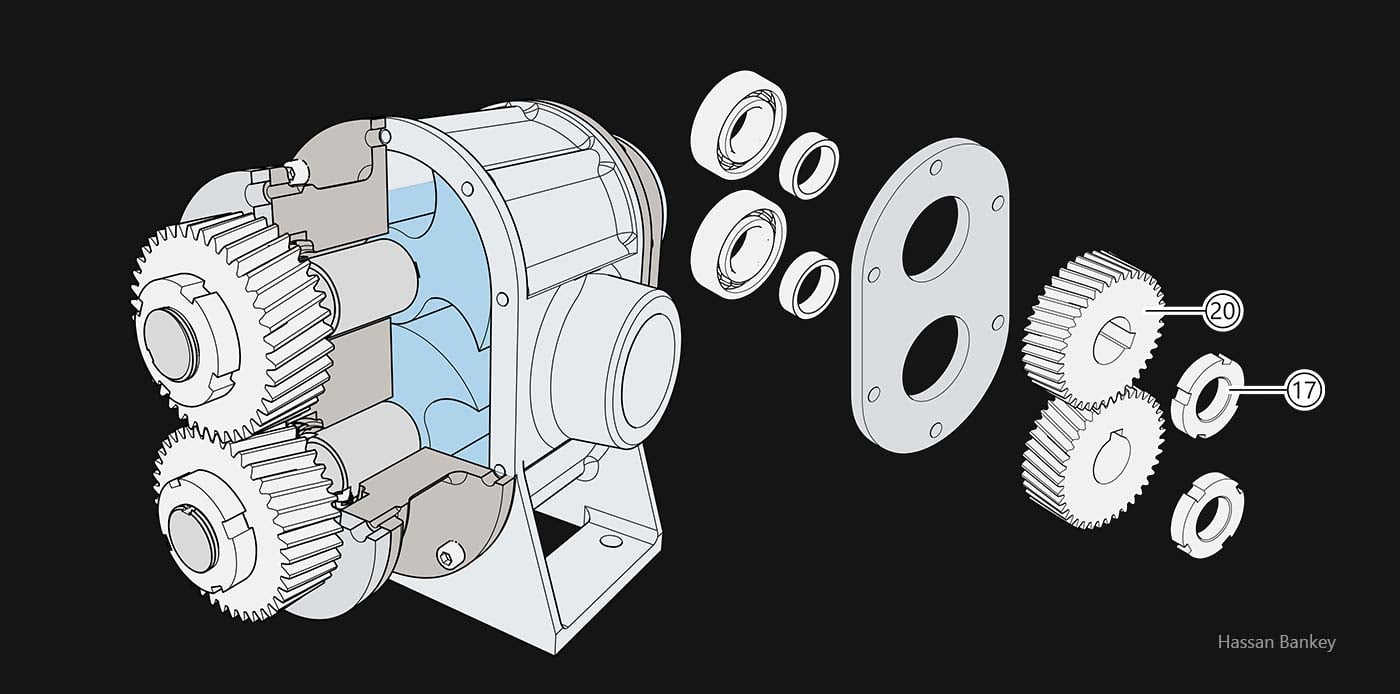 Windows 10*, Windows 8.1 or Windows 7 in 64 Bit with the latest updates and service packs
Intel Core i3/5/7/9 or AMD Ryzen 3/5/7/9/Threadripper, EPYC
OpenCL 1.2 capable video card (recommended)
4 GB RAM (8 GB or more recommended)
7.4 GB free hard disk space
Multitouch screen, mouse or tablet
Screen resolution of 1280 x 720 at 100 % (96 dpi)
Microsoft Internet Explorer 11 or higher
Microsoft.NET Framework 4.7.2
Optional: DVD drive (to install the boxed version);
Installation from DVD requires a download of up to 2 GB
An Internet connection is required to install and authenticate CorelDRAW Technical Suite and to access some of the included software components, online features and content.
*CorelDRAW Technical Suite 2020 supports Windows 10, version 1903, 1909 and later versions that may be released during the CorelDRAW Technical Suite 2020 lifecycle.
Comment et quand puis-je obtenir mon produit acheté?
Les produits numériques, les clés de produit et l'accès au centre de téléchargement seront mis à votre disposition par e-mail immédiatement après votre achat - sauf si un support de données a été commandé.
Quelles options de paiement sont disponibles pour moi?
PayPal, Amazon Pay, virement bancaire instantané, carte de crédit, Apple Pay, prépaiement, achat sur facture
Quelles garanties ai-je chez Blitzhandel24?
Blitzhandel24 est une boutique de marque en ligne certifiée EHI, TrustedShops et CHIP. Blitzhandel24 offre également à ses clients un support permanent, ainsi qu'un support pour le produit acheté. Si un produit n'a pas été utilisé / échangé, nos clients peuvent bénéficier de la garantie de remboursement.
Autres liens vers "CorelDRAW Technical Suite 2020"
Téléchargements disponibles :
Comment nos prix se produisent-ils?
plus
Comment nos prix se produisent-ils?
Le principe de base du trading de logiciels est l'art de l'omission.
En regroupant les quantités
Éliminez les frais de livraison et de stockage grâce à la gestion virtuelle des stocks.
les importations directes
Relation à long terme avec les distributeurs.
Faible marge bénéficiaire, la principale priorité de Blitzhandel24 est la valorisation et la croissance de la clientèle.
Une administration centrale et allégée.
Achats en vrac auprès de fournisseurs / distributeurs autorisés.
Élimination des investissements marketing à prix élevé, car plus de valeur est accordée aux clients réguliers dans le sens de «les clients recommandent les clients»
nous réalisons des avantages de coûts que nous répercutons sur nos clients grâce à des prix bas.
Est-ce que cela aggrave la qualité?
Nous promettons à nos clients une excellente qualité. Les prix n'affectent en rien la qualité, nos clients reçoivent des produits testés et vérifiés. De plus, avec Blitzhandel24, vous bénéficiez d'une protection allant jusqu'à 20 000 € via Trusted Shops et une boutique légalement sécurisée avec les sceaux d'approbation EHI.